Shoot food films
everywhere
Food Truck Studio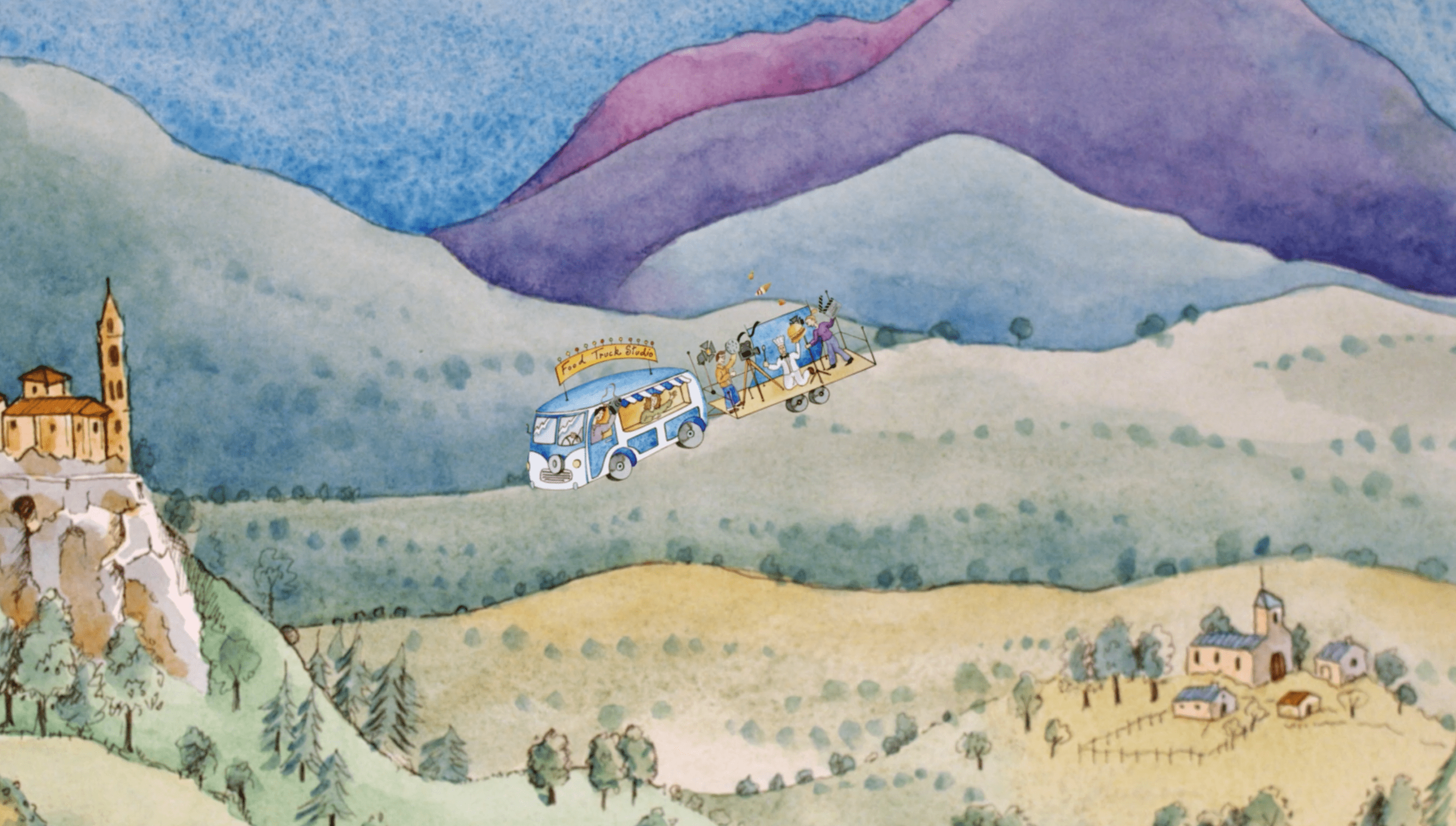 Caravan Palace
Extreme mobility
for food shots
Some situations require us to adapt quickly. With his experience in tabletop films and food films Auzywood is launching a concept that can be of great help. Here is the Food Truck Studio.
The Concept / Recipes
Food Truck Studio is a light and mobile studio concept composed of :
– a first truck full of camera and light gear,
– a caravan fully equipped with kitchen elements to prepare all your food shots and a wide variety of dishes and props to enhance the recipes and meals they have just made.
Our concept dedicated to food and cosmetic shots can reach you wherever you want to shoot. 
In accordance with our food stylists, we have optimized the small space. Nothing is missing and everything is at hand to meet all your artistic requirements by making the recipes of your choice.
Food is ready !
Very close
to the set
Reactivity
The mobile, transportable caravan can be placed as close as possible to the film set, the actors and the technical crew. This proximity is of great help because it facilitates the immediate reactivity of our food stylists.
Flexibility
Our Food Truck Studio is compact, discreet and adapts to any place and can follow you everywhere. We have thought out and improved our concept down to the smallest detail. It will be available no matter the location of the shoot, food stylists will work nearby. Ready to adapt for any urgent needs.
Infinite possibilities
All our skills
at hand.
It's time
Let's share the adventure
together.