Pre-built and modular
kitchen sets
Kitchens Set Studio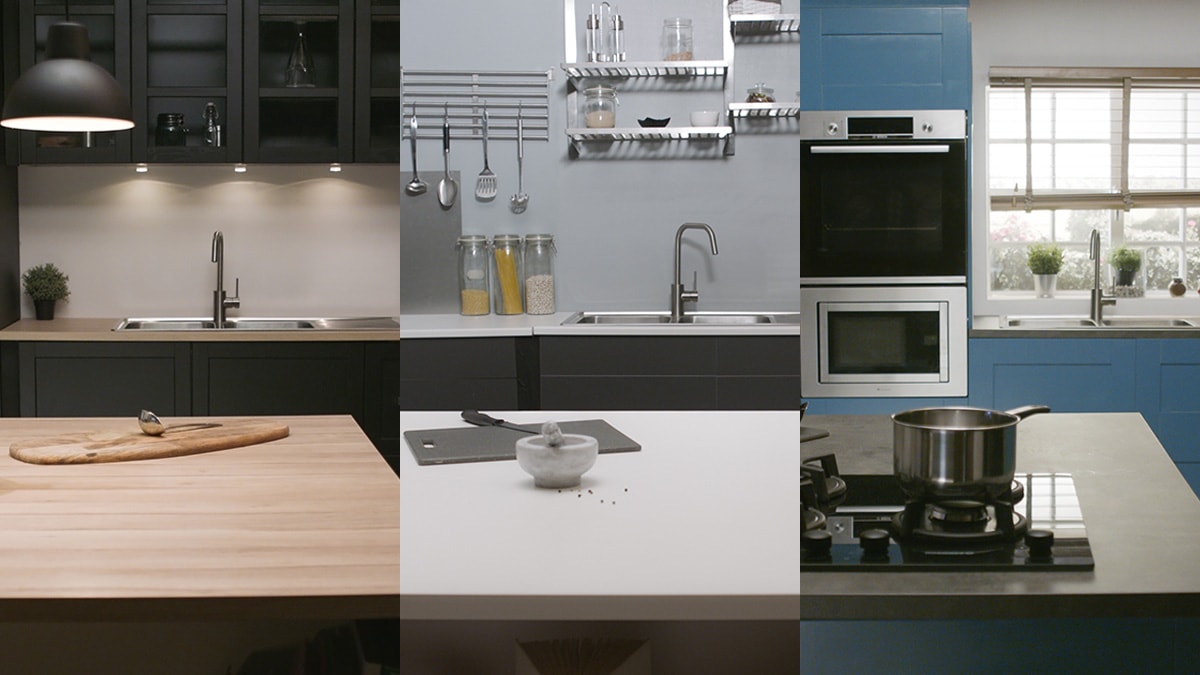 Kitchens Set Studio offers kitchens designed for extreme modulation.
Our pre-built kitchen on the set is based on mobile furniture and walls combined with a wide range of table tops and frontages. All of these are removable and can be changed. They are designed to allow any kind of table shots that require a kitchen atmosphere.
We also provide you with a wide range of crockery and decorative props. The choice of the kitchen's composition and its decoration. It is up to you since everything is flexible according to the needs and the design of your table top film. It allows you to simply personalize its atmosphere and its style … The modularity of our kitchens is the Key feature of our tabletop studio.
Turn around
Freedom
in space
Turn around
The big advantage of Kitchens Set Studio is that the floor is completely clear of any electrical cables. Our spotlights are fixed to a grid on the ceiling. Thus all the kitchen decorations are accessible at 180 °. This freedom in space makes it possible to execute the most ambitious shots with large-scale camera movements, easily achieved with the Motion Control robot.
Cost
You are not without knowing the exorbitant costs that come with building a made-to-measure kitchen, a scenery usually intended for a single commercial, which is rarely modifiable or reusable. We have studied the subject and come up with the pre-built kitchen: a fixed base and removable and interchangeable finishing touches that save time and money. Frontages, tiles, crockery and props can be replaced for a low cost.
Infinite possibilities
All our skills
at hand.
It's time
Let's share the adventure
together.